Thank you for visiting. Here you will find news for upcoming works, events, and other items. The website is currently being revamped at the moment, so please be patient, and contact me at any time!
About Me
How may I help you?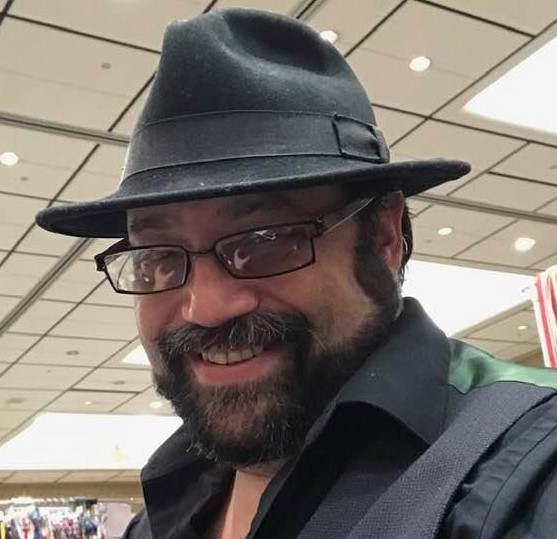 Derek Dykes
Author, Artist
Owner, Caelmbre Publishing & Arts
Derek is a Mobile, AL native, and perpetual oddity. He's been writing for over 25 years, killing characters and bad ideas as needed, while always bringing the need for thought to his writing. Read, think, reflect – and look out; that is the only guide we can offer when reading his work. His overactive imagination is a gift to us all. Pick up his books, and peek into his worlds; you'll be glad you did.Over the years, he privately continued his studies in art, literature, archaeology, Celtic history, and a cornucopia of other subjects that interested him.
Derek moved home to Mobile, Alabama in early 2008 after living away for almost a decade. His journey home was a catalyst for the foundation of his first novel, MADNESS. In addition to writing, Derek enjoys cooking, photography, white-smithing, parenting, and using any medium available to bring the creations of his mind to life. 
Click on the links below to enters places you've never been.
or click the links below for each novels Amazon page
Works in Progress
CHECK SOME OF MY LAST PROJECTS
List of images is empty. Select images.
Contact Me
FEEL FREE TO SEND A MESSAGE
Contact Me
I am always happy to talk with readers, academics, professionals, and pretty much anyone who is looking for some intelligent conversation. Is that you?